Maryland Fishing Charters
We offer a number of Maryland fishing options to cater to a wide variety of tastes; from those who like to troll for those BIG Maryland rockfish to those who like to try their hands at light tackle fishing for summer stripers, croakers, and other species! The perfect time to book your Maryland fishing charter depends largely upon the type of fishing you'd like to do! Read further for what you can expect at different times of the year.
You can also keep up with all of the latest news by visiting our Maryland Fishing Report page.
Spring Trophy Rockfish Season (April-May)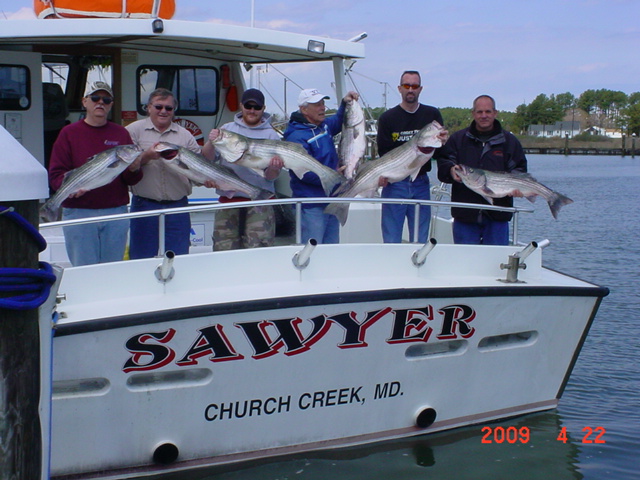 Late April and early May are the perfect time of year for you if you want to land some of these big Maryland striped bass! Rockfish caught this time of year are 28" in length and up! These Maryland stripers can weigh up to 50 pounds! The law allows one fish per person. We catch these by trolling, using up to 20 lines at one time! It is certainly something to see if you haven't seen it before!
June, July, and August
Light tackle fishing action on the Chesapeake Bay kicks off in the summer months for Maryland rockfish, bluefish, croakers, and more! During this time period, we use spinning reels, and more hands-on fishing techniques such as chumming, bottom fishing, and using live bait! The striped bass caught this time of year, also known as summer stripers, typically range between 18 and 28 inches in length, and the law allows for two per person. The bluefish caught this time of year are typically 2 to 4 pounds, and the croakers can be up to 18 inches long and 3 pounds!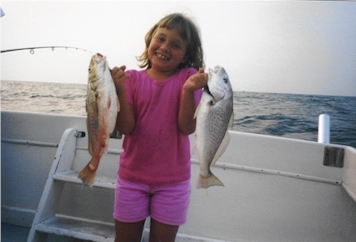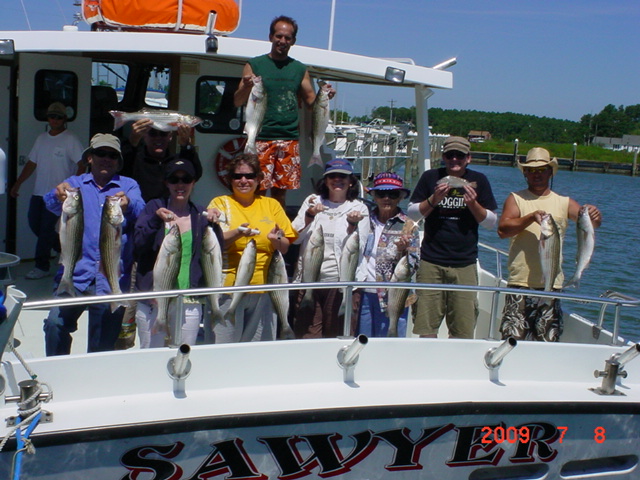 September and October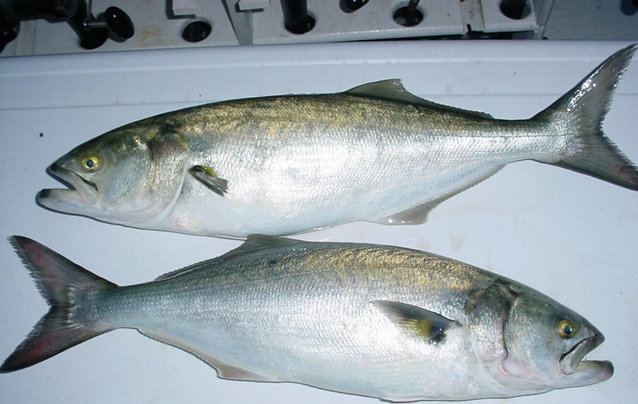 The light tackle action continues through October for the summer stripers and bluefish. The Spanish mackerel also enter into the picture at this time.

Fall Trophy Rockfish Season (November and December)
In the fall months, the big Maryland stripers return to the Chesapeake Bay with a vengeance!