Maryland Fishing Report: April 27, 2016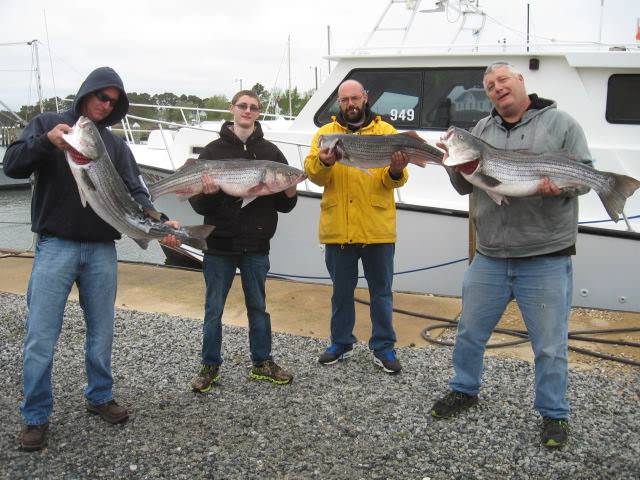 This was one of the best Maryland charter fishing trips we've had all season thus far! This gang of four guys had their legal limit of rockfish by 7am this morning! We had our limit before we could get all of our lines out. These were some nice fish that ranged between 38 and 42 inches long! This group is already making plans to fish with us again this fall!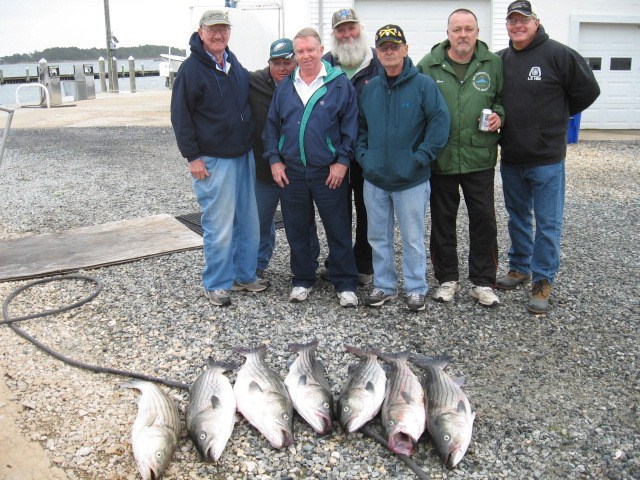 The above picture shows the result of our afternoon trip, in which this crew of longtime customers limited out on striped bass! We would see thick clouds of bait fish on the meter, slow down the boat, and get 2-3 hookups at the same time! We started catching fish at 3pm and had our limit by 4pm! It was that fast and furious! A fantastic day!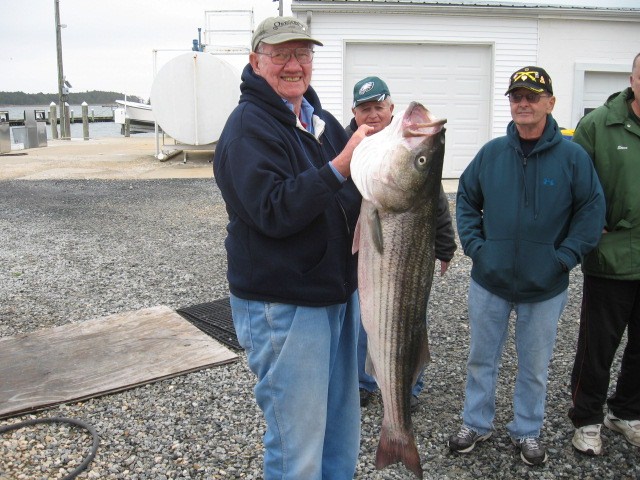 How about this? In this picture, we see 90 year-old John Bilic of Collingswood, New Jersey with this mammoth striped bass. This was the biggest fish of the day, and he was the one who reeled it in! Surprisingly, this is not the biggest fish that he has caught!